Protest at the Israeli Consulate in San Francisco, July 13, 2006
From
http://www.zombietime.com/israeli_consulate_protest_july_13_2006/
The recent fighting in and around Israel spilled over onto the streets of San Francisco on Thursday, July 13, when Palestinian and left-wing groups staged a protest in front of the
Israeli Consulate
in the city's Financial District. An equal number of pro-Israel counter-protesters showed up to make their voices heard as well, and from the start the two sides were battling it out with a war of words and symbols.
The above article included this picture: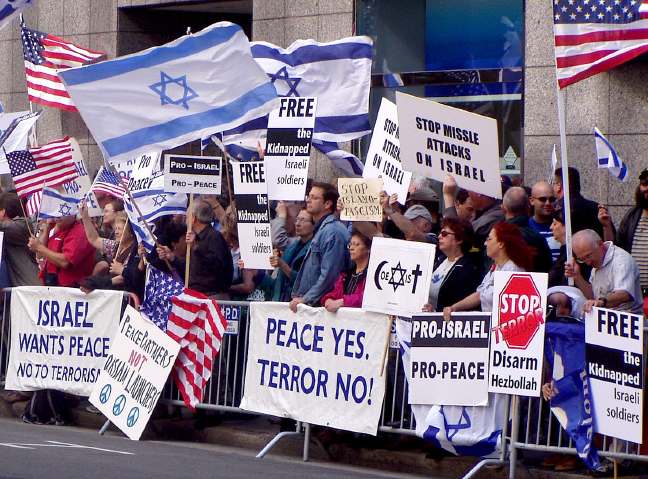 I can understand pro-Jewish activists wanting to associate their religion with America - but how would many Jews, especially liberal Jews react if there was a group of protesters holding Crosses and American flags?